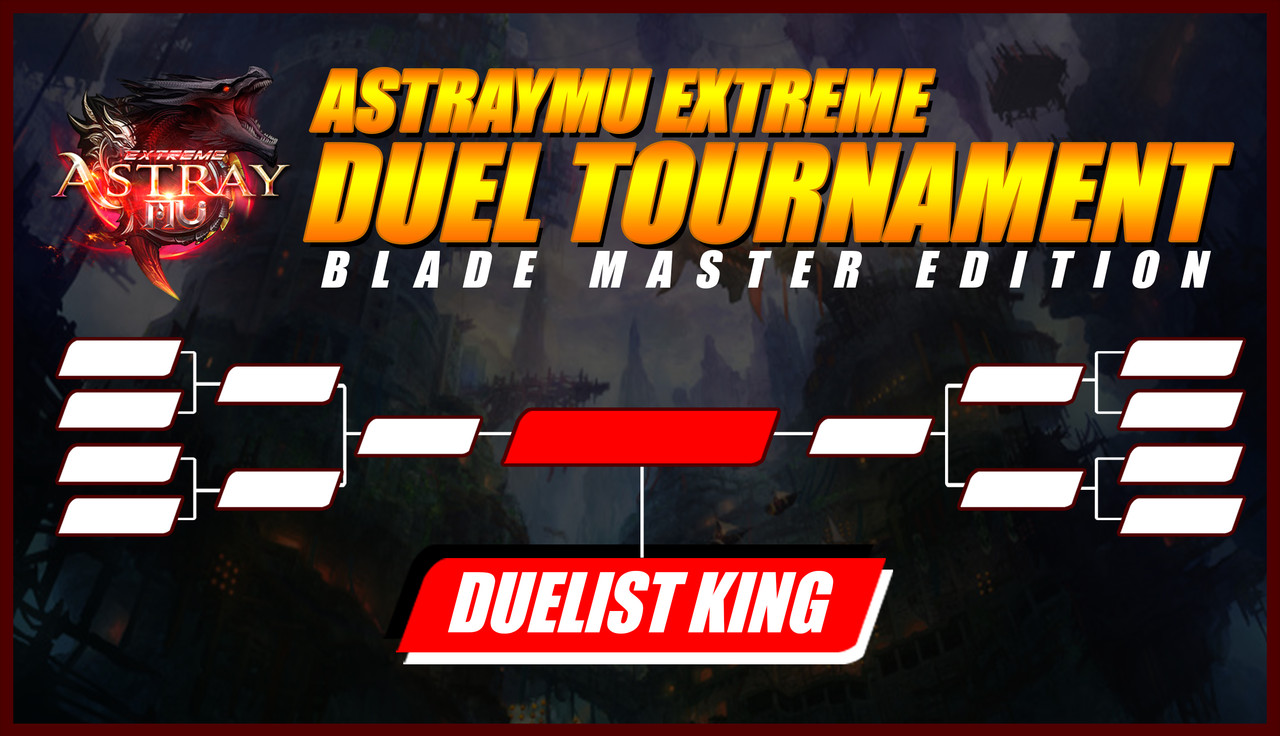 Criteria:
Elimination will be Best of 3 (Duel Room Rules)

Grand Finals will be Best of 5 Wins (Duel Room Rules)

Open only for Blade Masters

Open to all items and gears except godlike sets(BA,DA,HA,Awaken and Blue Eyes set)

Mace is not allowed

Pet is not allowed

Note:
When the event starts (8:30 PM) and the player are not online in the respective match within 2 minutes, he will be automatically forfeit.

Prizes:
Duelist King: Mace of the King FO Lvl5 + 1 Weapon of choice FO Lvl5

Second Placer: 2 Weapon Level 5 of Choice

Semi-Finalist: 1 Weapon Level 5 of Choice

Requirements to Join:
10,000 eCoins per Player

Additional Information:
Multiple Characters or Accounts are not allowed. (Don't you ever try)

This is a do or die tournament, once you lost, you lost.

Losing Participants will receive 5 GM Gifts each as compensation

Minimum 8 Participants at Maximum 16 are needed to start the tournament


To those Players who are Interested to Join, Kindly drop you IGN and send or comment a message. also Communicate with any GM in-game especially to @GM Athena to provide your entry Fee.
Sending of list of IGN players will start on April 1, 2020 so make sure to prepare yourselves,
More details will be posted soon and the event will start on early April!